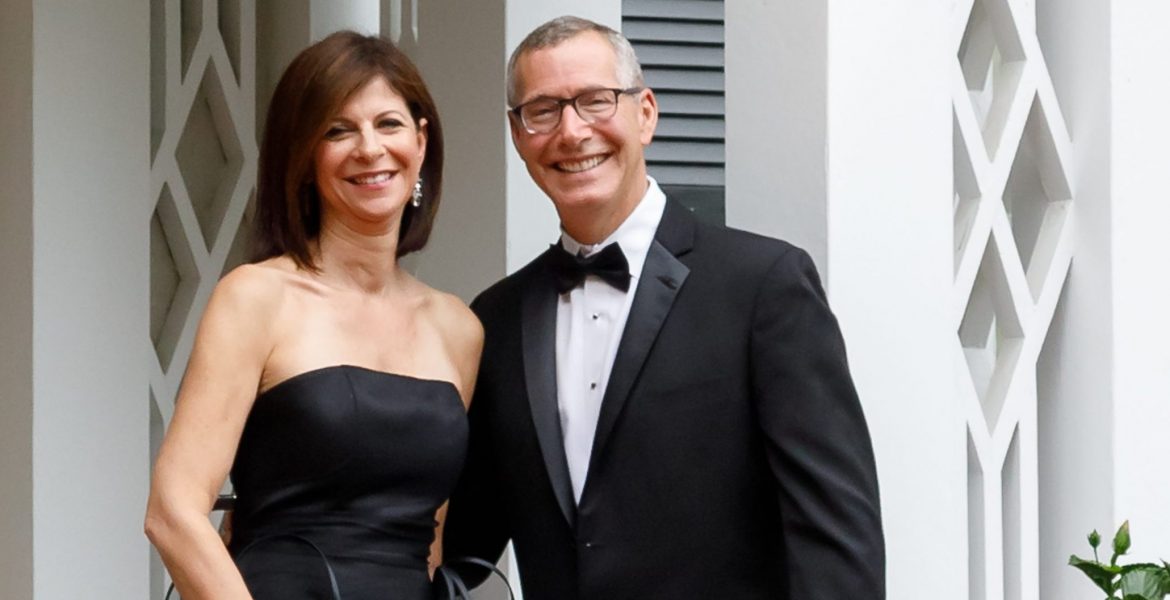 The sixty-first Piedmont Ball sponsored by The Woman's Auxiliary of Piedmont Hospital will take place Saturday, January 27, 2018, at the Piedmont Driving Club. Designed by Tony Brewer and Company, "Garden of Zen" promises to be unforgettable.
Mrs. Jeffrey D. Shapiro (Karen) is the ball chairman and Mrs. William A. Blincoe (Marti) is honorary ball chairman. Mrs. Robert A. Miller (Dana) is president of The Woman's Auxiliary.
Guests will dance the evening away to Big Swing and the Ballroom Blasters, back by popular demand. The late-night entertainment will come from Atlanta's own very talented Joe Alterman playing jazz in the Alexandria Room.
The Special Gifts Committee has collected fabulous door prizes from The Ritz-Carlton, Atlanta; Saks Fifth Avenue; Moattar Ltd.; Lisa Stein; BB&T and Canoe.
Jim Edenfield and Jeff Shapiro, M.D., are serving as the Men's Committee co-chairmen. Joyce Reifsteck has designed the pin for the gentlemen to wear during the 2018 Piedmont Ball.
Proceeds from the ball will go toward the purchase of advanced airway equipment for the Department of Anesthesiology at Piedmont Atlanta. With medical technology rapidly changing, this will help to ensure that anesthesiologists have access to such technology to provide the safest care to patients. Video laryngoscopy is the future of surgical airway management and Piedmont patients will be able to benefit from these advances.
The Woman's Auxiliary of Piedmont Hospital hopes that you will mark your calendar and plan to be a part of this most wonderful evening. For additional information, please call the Auxiliary Office at 404-605-3273.