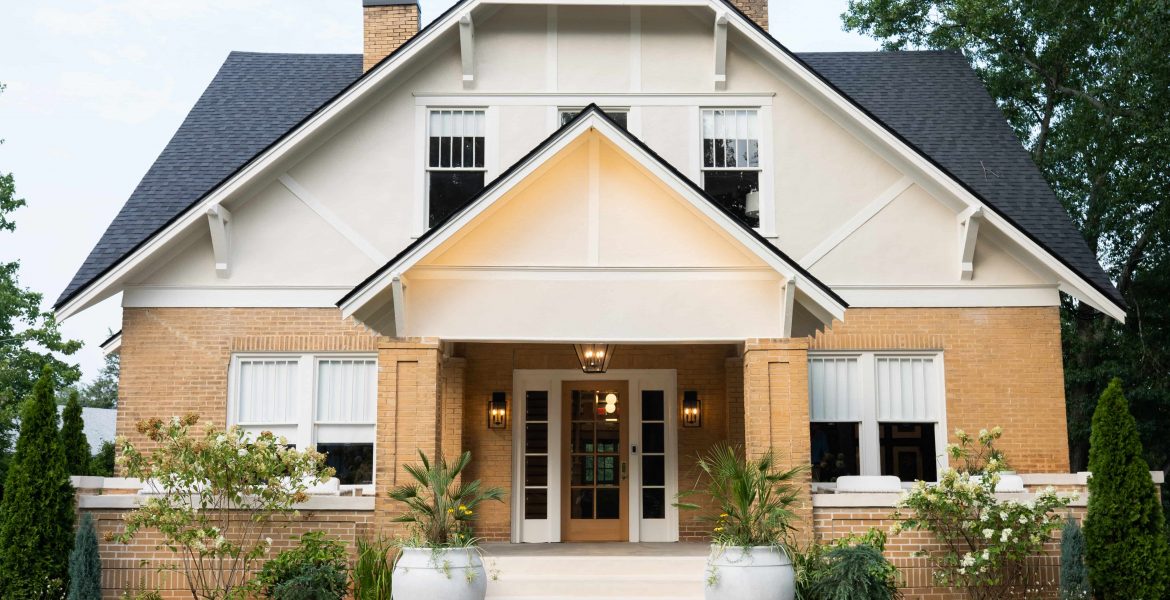 ATHBNB, Georgia's newest local business is welcoming visitors with the grand opening of The Rushmore, its first luxury, modern bed and breakfast in the heart of Athens, Ga. It's the perfect destination for an upscale weekend getaway from Atlanta.
As the first-of-its-kind accommodations in Athens, The Rushmore offers 14 carefully curated suites, each with individual style and personality, appointed by Athens design firm Metal + Petal, featuring bespoke furnishing, sumptuous textiles, and original art. The B&B caters to the independently minded, design-focused traveler, offering all-inclusive amenities, including made-to-order breakfasts and unique and exciting experiences based on the reason for your stay. You will feel at home at The Rushmore upon arrival, with easy check-in and remote key access on smartphones.
This beautiful, historic home was built in 1918 and has now been restored into a luxuriously charming destination bed and breakfast, offering the best of The Rushmore's location into the guest experience. Each suite is cleverly dedicated to a Georgia town, from Fargo to Tiger to Juliette.
The owners and operators of The Rushmore, Candice and Cameron Treadway, are lifelong Georgia residents, high school sweethearts, UGA graduates, and residents of Athens' Five Points neighborhood. To make reservations for your stay, visit stayathbnb.com