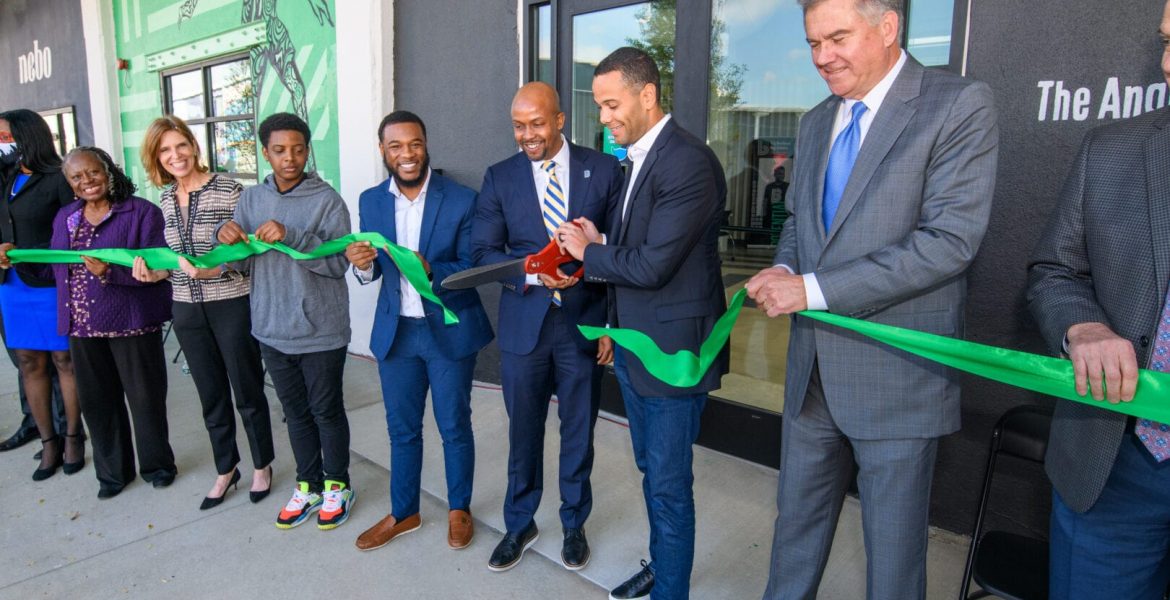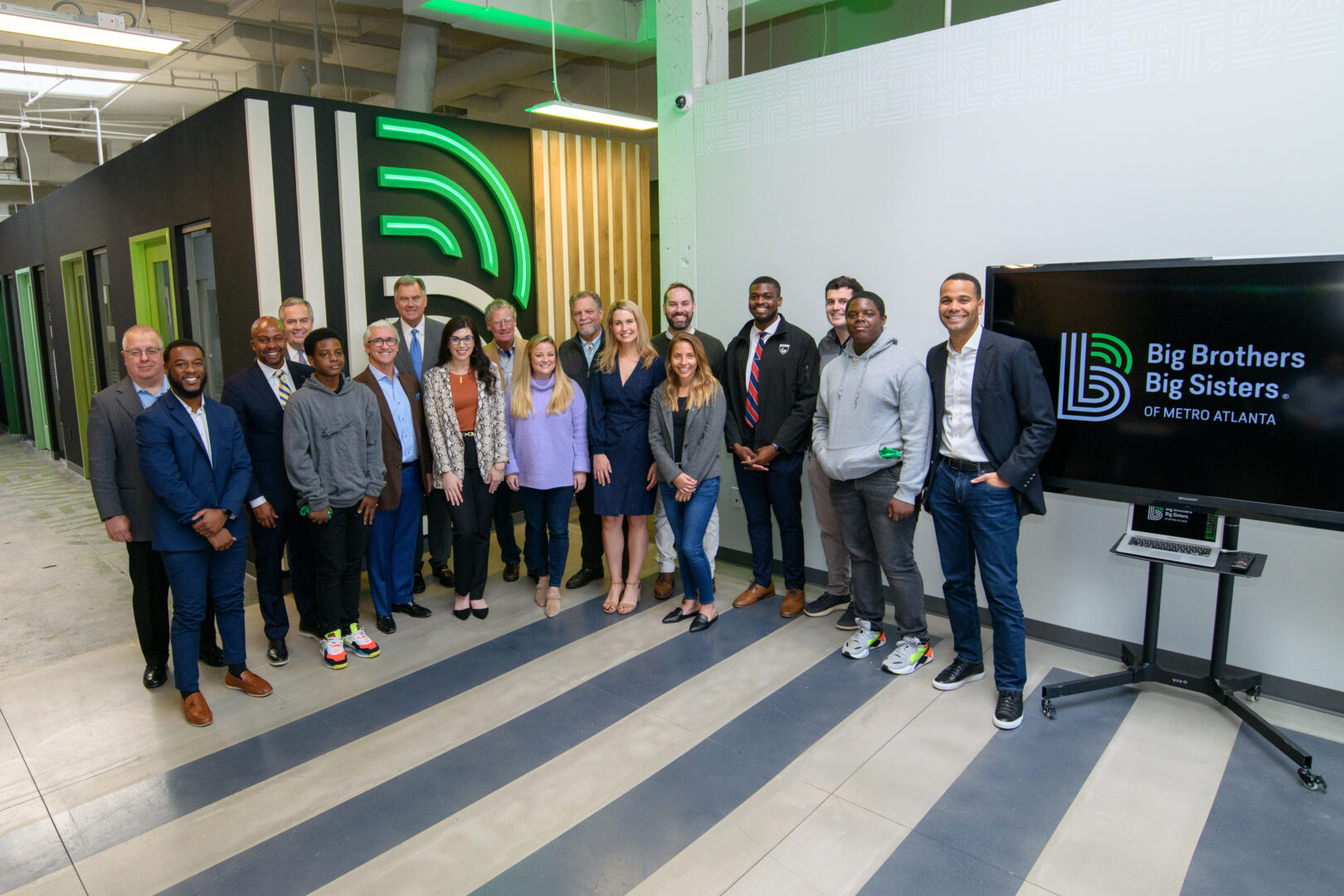 Big Brothers Big Sisters Celebrates Official Opening of West Side HQ
Jerold Recht, Stephon Avery, Kwame Johnson, Randy Tanner, Little Brother Justice, Forrest McClain, Mark Tipton, Chelsey Odom, Peter Lauer, Kate Coffey, Ron Stewart, Ellen Marsh, Mike Milero, Alexandra Ginsberg, Carl McCray, Charlie Robertson, Little Brother Jahmyr, Mike Auzenne
Source: Frank Gibson Photography
Big Brothers Big Sisters of Metro Atlanta (BBBSMA) celebrated the completion of its
Capacity Building Campaign and the official opening of the new office located at The MET Atlanta
on November 16, 2021 with a ribbon cutting ceremony and tours of the space.
The design was created by Vickers Design Group and the buildout of the warehouse space was
completed by Leapley Construction and CD Moody Construction. The entrance features a mural by
acclaimed Atlanta artist Corey Barksdale.
"We are very excited to have completed the build out of our amazing new headquarters in the
Southwest Atlanta community," said Kwame Johnson, BBBSMA President and CEO. "This location
will allow us to more easily serve the families in our program and provides a working space that is
more beneficial to our staff and the work we're doing every day."
The capacity building campaign raised over $2.35 million for the buildout of the new space,
implementing a new service delivery model pilot, creating a dedicated department for training
with a focus on diversity, equity and inclusion, and enhancing our fundraising and marketing
capacity.