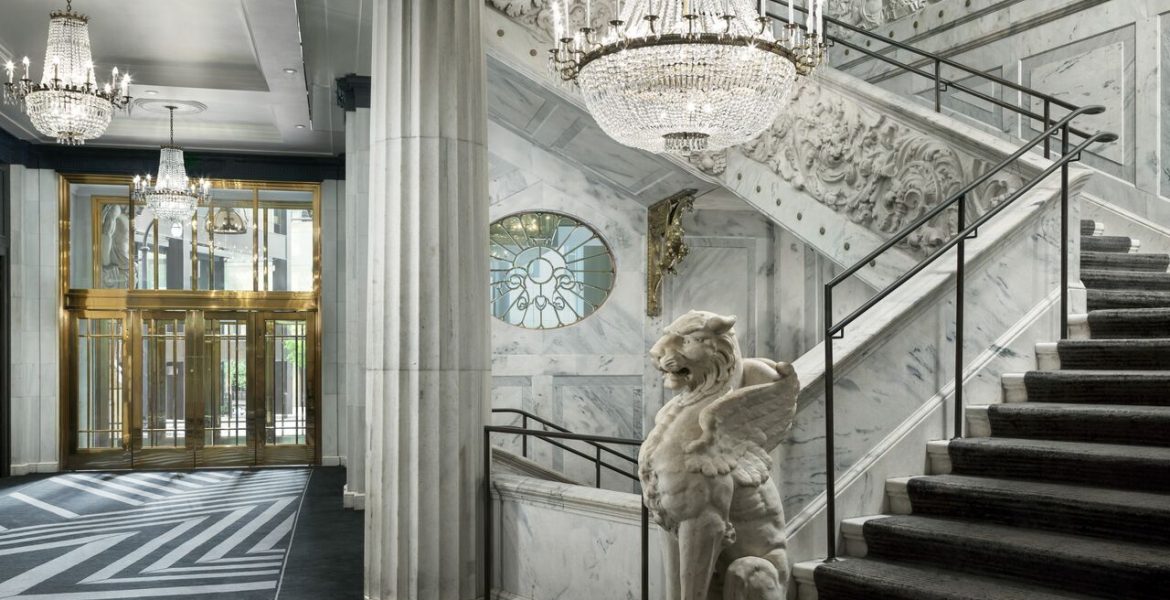 A new chapter begins for a beloved, iconic landmark with the debut of The Candler Hotel, Curio Collection by Hilton — one of the most highly anticipated hotel openings in Atlanta this year. The first Curio Collection by Hilton property to open in the city, the majestic property opens its doors today at 127 Peachtree Street NE in Downtown Atlanta.
"Centrally located in one of the most innovative and diverse cities in the U.S., The Candler Hotel is an exciting addition to our collection of one-of-a-kind hotels," said Jenna Hackett, global head, Curio Collection by Hilton. "As we continue to expand the brand's presence to dynamic destinations around the globe, The Candler Hotel exudes the unique qualities Curio Collection is known for, with a distinctive history and timeless elegance."
A member of Historic Hotels of America, The Candler Hotel has a storied past with an enduring legacy. Built in 1906 for Coca-Cola Founder and Former Mayor of Atlanta Asa Griggs Candler, the 17-story high-rise is listed on the National Register of Historic Places and was Atlanta's first steel skyscraper.
"We are thrilled to welcome guests to The Candler Hotel and debut a completely reimagined landmark in the city," said Martin Wormull, general manager, The Cander Hotel. "To bring Atlanta's influence to this beloved building, special historical touches are woven into the hotel throughout that transport guests to a grander time."
After undergoing an expansive transformation, the building has been reimagined as a stunning hotel where style, comfort, charm and Southern hospitality converge to create a captivating destination. Many of the building's original Beaux-Arts architectural details – as well as the Gothic and Renaissance elements – were retained, including the marbleized lobby and the bank vault in the building's basement, which is rumored to be the former hiding place of the sought-after Coca-Cola formula. Upscale modern conveniences have been incorporated to ensure hotel guests enjoy a truly memorable stay.
Award-winning designer Nicole Hollis of the renowned NICOLEHOLLIS firm led the visionary interior design project, preserving the original lobby, grand marble staircase, and authentic Tiffany windows, among other treasures. With a playful nod to the hotel's architectural style, The Candler Hotel displays a curated collection of art that captures the energy and attitude of Atlanta, then and now.
Preservation of the past is reflected in the hotel's elegant surroundings, while history, artistry and modern touches intertwine throughout the intimate spaces of the property. Designed for maximum comfort, the 265 graciously appointed guest rooms, including 34 spacious suites, have a warm, residential feel with custom furnishings, high ceilings, rich textures and abundant natural light streaming through the expansive windows providing sweeping views in all directions.