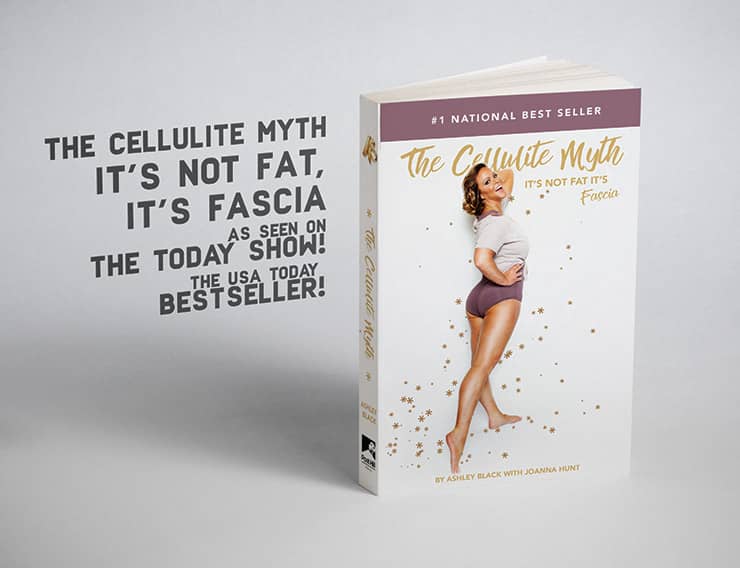 CELLULITE? I don't think so!
fasciablaster
The FasciaBlaster® was designed, engineered, and manufactured by Ashley Black. It is the ONLY tool on the market that opens the fascia at the deeper layers and breaks up fascial adhesions. The FasciaBlaster® is designed for self-treatment and can be used by anyone on any area of the body. With regular use of the FasciaBlaster®, one can expect pain reduction and improved flexibility, joint function, circulation, muscle definition and performance, nerve activity, posture, and enhanced beauty including the virtual elimination of CELLULITE.
Source:
Shop Now
Ashley Black has taken the world by storm with her bestselling book "The Cellulite Myth," in which she states that cellulite is not a fat problem, as once thought, but a fascia problem.
So what is fascia? Fascia is the connective tissue that runs throughout our entire body, and when it gets twisted, stuck or tight, we see those bumpy pockets on our thighs and elsewhere. Fear not! Black has invented a device called the FasciaBlaster that can and will un-adhere damaged fascia and create the smooth look we all want. Better yet, it can be used to sculpt the body and face (using the FaceBlaster featured on page 38) and results are noticeable after only a session or two.
I've personally been using the FasciaBlaster for a couple of months and my legs, arms, and tummy are looking better day by day. And while it's not always easy, it is simple. Heat the area you want to work on, oil yourself up, and rake the FasciaBlaster lightly and briskly over the area; just don't go in circles. Get yours at ashleyblackguru.com