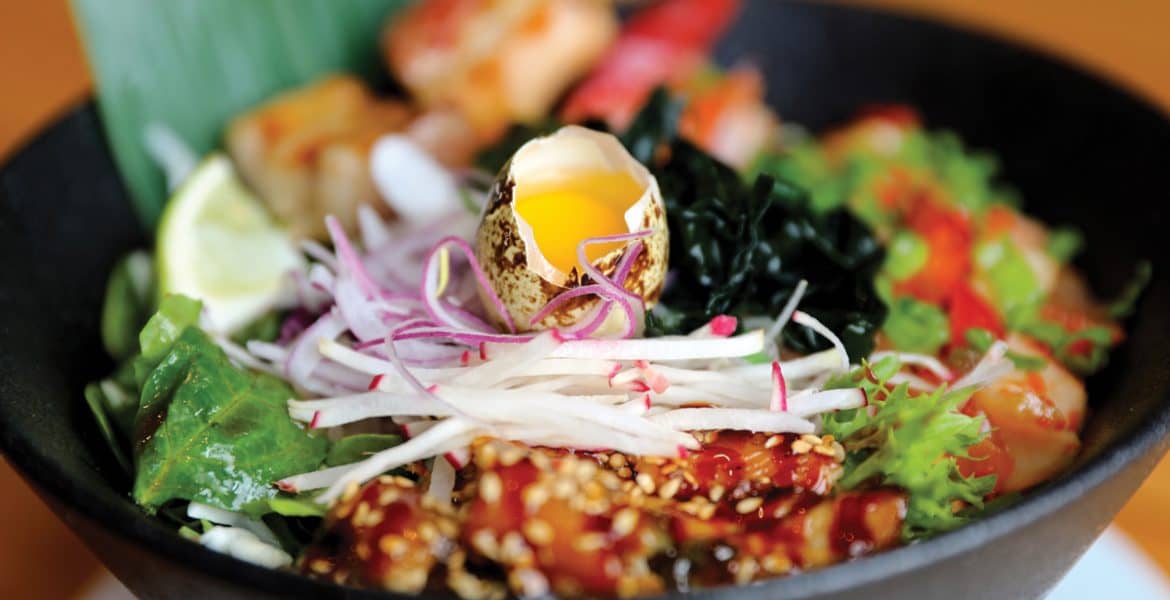 Hopstix
Downtown Chamblee is blossoming and one of the pioneers in the city's up-and-coming restaurant scene is the all-new Hopstix, an East-meetsWest brainchild of Andy Tan, which combines Asian Fusion cuisine with an honest-to-goodness American brew pub.
The menu includes sashimi and nigari, special sushi rolls, ramen noodles and a variety of rice bowls. Tan has also fired up a robata grill, a Japanese cooking apparatus that uses a very special charcoal that heats to a white hot temperature, which then cooks the meat and seafood with a savory smoke that tenderizes the meat with a softness and spectacular flavor.
In back of the house, Andy's 150-gallon brewing tanks churn out amazing house brews, including the Trackside Pale (the first commercial beer brewed in Chamblee), the Gold Line ale and his Hopsession, a Session IPA brewed using various C hops.
Hopstix feels like a hot Intown spot that easily could cozy up in Midtown, the Westside or Inman Park…but instead you have to seek out what will probably be the first of many new great places in Chamblee.
Location
3404 Pierce Dr
Chamblee, GA 30341
(678) 888-2306
Website
Hours
M-Th 11:00a–9:30p
F-Sa 11:00a–11:30p
Su Closed