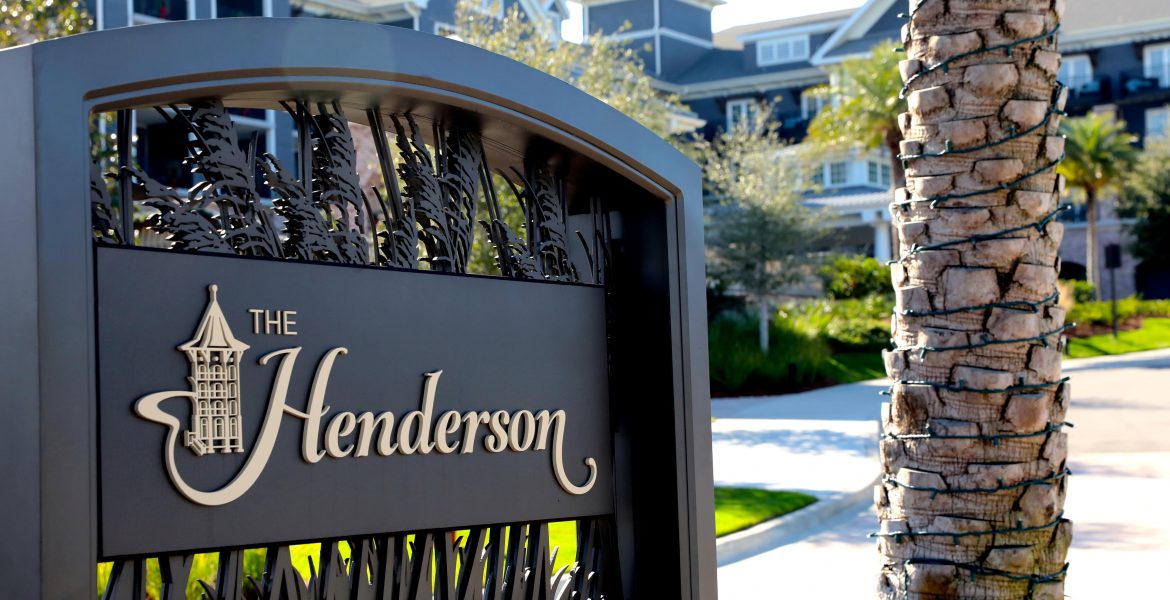 The Henderson Beach Resort Brings Stylish Seclusion to Go-Kart Land
by David Danzig
Sipping my coffee on the terrace, I stare out over an uninterrupted mile of undeveloped perfection. A small jungle lays before me, a dense and tangled flora of pine, palm and palmetto trees that stretch on and on until they end at a dune of white, sugary sand and emerald waters. A desolate stretch of Brazilian coastline? A secret hideaway in Costa Rica? Maybe a retreat deep in the Yucatan? Nope. I didn't even need a passport to get here (nor a flight for that matter). This scene is right on the Florida Panhandle. This is The Henderson Beach Resort located in good ole' Destin.
Abutting the 200 acres of preserved scenic shoreline at the Henderson Beach Preserve, The Henderson offers something previously thought not to exist in the overdeveloped melee of the "red neck Riviera": elegant serenity. Opened by the Salamander Hotel group just over a year ago, The Henderson sits up on a mini-bluff in a stately manner, gazing out at the Gulf like a colossal home in the Hamptons. The 170 room and suite design feels timeless; the complete opposite of the stacked boxes of condos and hotels which rise in the distance.
Inside the elegance continues on with a comfortable and familiar feeling; like a luxe lodge that's anchored to a nostalgic past. Antique photos of Destin's twentieth-century glory line the walls—beautiful black and white photos of yesteryear's beach culture: nascent bikini fashion, gleeful poses next to fishing trophies and youth at play at the beach long before iPads and Kindles.
Rooms are also thoughtfully designed and stylish with local art adorning the walls and plenty of updated technologies to make your stay more luxurious: Nest programmable thermostats, USB ports in the bedside outlets to charge all those devices and even lights in the mini-safes so you can actually see what you have in there.
The property's Salamander Spa also impresses with 10,000 square feet of luxury including 11 treatment rooms, steam and whirlpool, a digitally controlled "Experiential Shower" and even a private elevator so guests can come and go directly to the spa. The start of each treatment commences with a Tibetan "singing" bowl ritual where the metal bowl is rung like a gong and as the vibration dissipates, so do your thoughts (which ultimately leads to utter relaxation). Creativity, positive energy, and state-of-the-art facilities make spa time here unique, restorative and unforgettable.
But what really makes The Henderson so special is that it is, in spite of its exclusivity and seclusion, smack dab in the heart of Destin with all its All-American goodness. Who doesn't love a round of mini-golf? Or a rousing go-kart ride? Or a giant plate of deep-fried shrimp and hushpuppies at an old seafood dive? But once you have had your fill of Americana, there's nothing like quickly returning to your private castle by the sea where a service-obsessed staff will likely welcome you back by name and encourage you to watch a sunset on the rooftop terrace.
WHEN YOU GO:
According to Waze, The Henderson Beach Resort is approximately a 5-hour drive from Atlanta in non-rush hour times.
From Northwest Florida Beaches International Airport (ECP) is about a 1-hour drive from the airport.
From the Pensacola International Airport (PNS) it's about an 85-minute drive.
Rates start at $270 for doubles. A $29 resort fee includes morning coffee and afternoon tea service, family access to The Henderson State Park, rentals of bikes and beach boards as well as shuttle servie to nearby shopping.