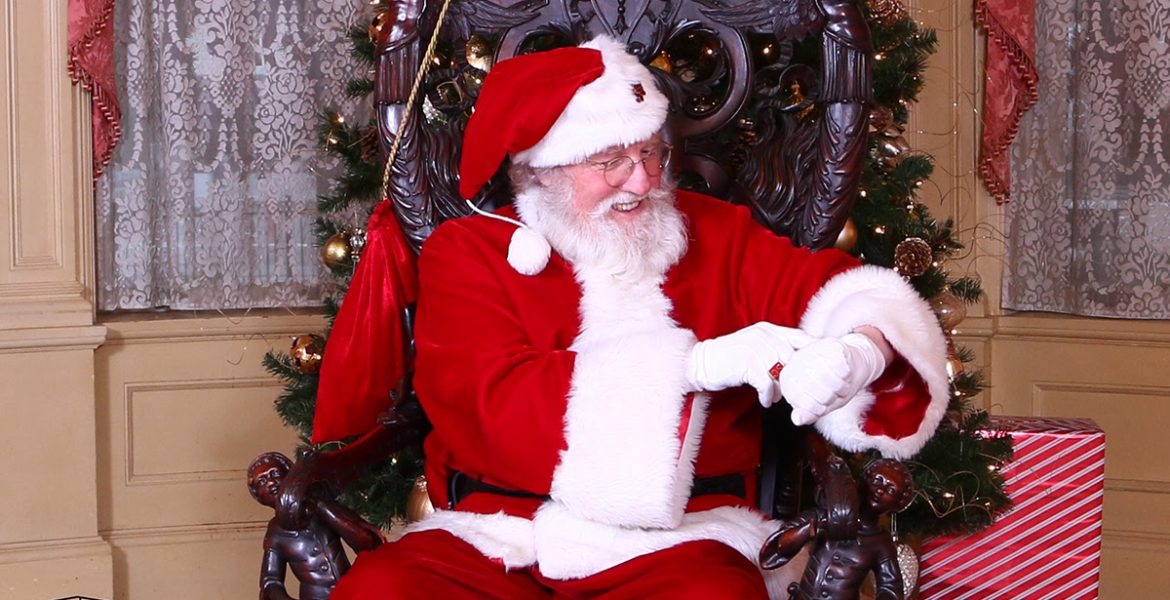 On weekends from November 20-December 12, 2021, the "castle on Peachtree" will be transformed into a winter wonderland featuring personal appointments and photos with Santa at Rhodes Hall.
Skip the malls, avoid the uncertainty of "pre-registering," and come to Rhodes Hall for a fun, easy, and enjoyable Santa experience. Visit Santa during one of his early appointments and purchase a digital image to use in your family Christmas cards! There is also a pet night, so you can include the family canines as well.
Sold out in past years, Santa at Rhodes Hall has brought the magic of Christmas to thousands of children. Make your family's reservation for one of Atlanta's most beloved holiday traditions, now in its 24th year! For more information and to reserve your appointment, visit Santa at Rhodes Hall.