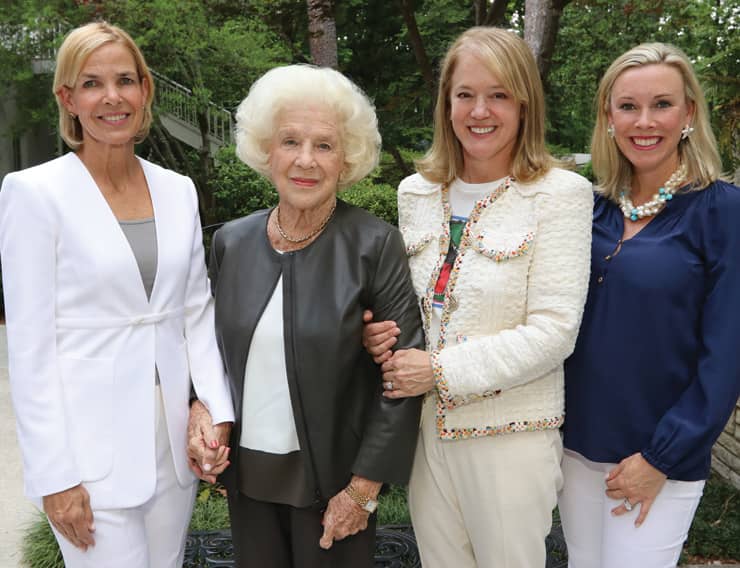 The Forward Arts Foundation (FAF) has announced that its annual Swan Coach House Flea Market will take place September September 28 to 30, 2017.
It opens with a festive "FleaHop," a 1950-themed preview party on Thursday, September 28 from 6 p.m. to 9 p.m. The market runs Friday and Saturday, September 29 to 30. All events will be held in the lower-level parking lot at the Atlanta History Center. Market hours are 10 a.m. to 4 p.m. on Friday and 10 a.m. to 2 p.m. on Saturday.
"Estate sale shoppers, interior designers and collectors of all kinds know us as a source for great finds at great prices," said Amy Kenny, who serves as one of the 2017 Flea co-chairmen, along with Katie Nalley and Jana Simmons. Jan Portman serves as honorary chairman.
It is also known as an incredible treasure hunt through booths filled with previously owned designer fashions, children's clothing, menswear, handbags, shoes, jewelry, antiques and home accessories. All proceeds benefit the visual arts in Atlanta through the programs of the FAF.
Admission to the Flea Market is free and open to the public.
Preview Party tickets are $30 in advance, $35 at the event. Preview Party tickets are limited and may be purchased at www.501auctions. com/2017fleamarket or Swan Coach House Gift Shop. Please call 404.261.9855 for more information