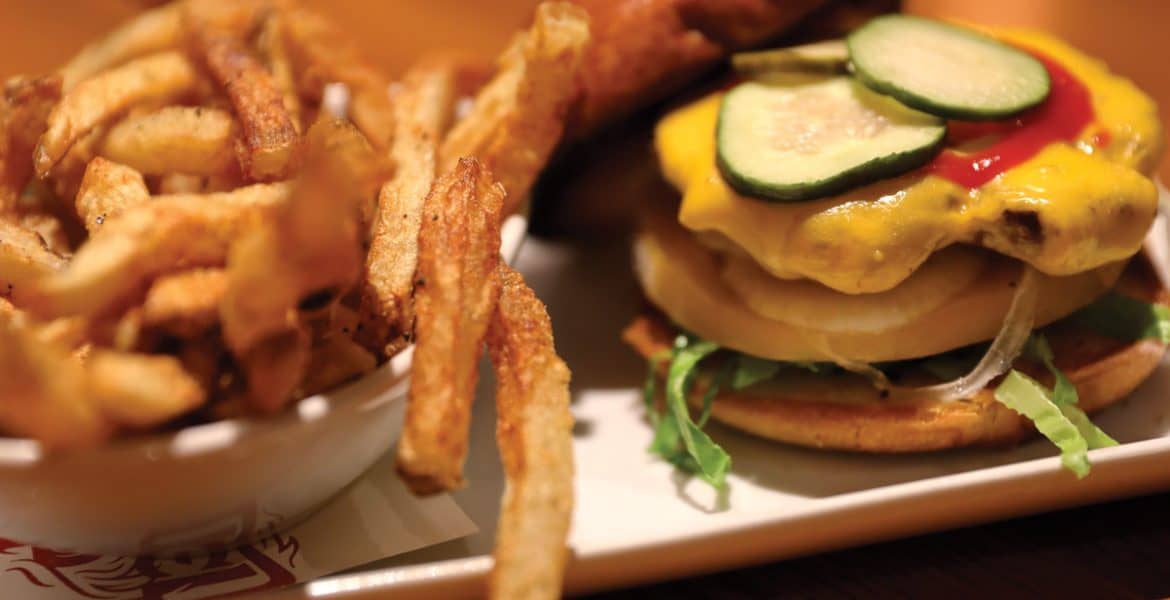 Torched Hop Brewing Company
Torched Hop Brewing Company on Ponce de Leon in Midtown is a great local story of the Bivins brothers, Stephen and Chris, who grew up in the metro area and after graduating from Auburn decided that a 9-to-5 corporate slog was not for them. So they scoured the city for a place to brew beer and have a good time and settled on the former Old Spaghetti Factory space on Ponce. After an impressive rebuild, they opened their doors, and for the past year, have been pouring some of the city's finest brews. Varieties such as the Hops-De-Leon, the Mighty Mo-Double IPA, O Negative Fruit Beer and the Nib Slip, a dry Irish stout with cocoa nibs, are all tasty, bold and loaded with character.
Chef Dan Brown is cooking up some fascinating international twists on the typical brew pub fare including adobo chicharrones (crispy pork skins), spicy Korean chicken wings, a killer double-stack burger made with house pickles, Okonomiyaki fries and Brown's Forbidden Fried Rice made with kimchi and a fried egg on top. For dessert try a little number they call the Unicorn Puke, an unholy mess of all the sugary cereals you can imagine.
Location
249 Ponce De Leon Ave NE
Atlanta, GA 30308
(404) 835-2040
Website
Hours
Monday – Thursday: 4pm – 11pm
Friday: 4pm – 1am
Saturday: 11:30am-1am
Sunday: 12:30pm – 11pm