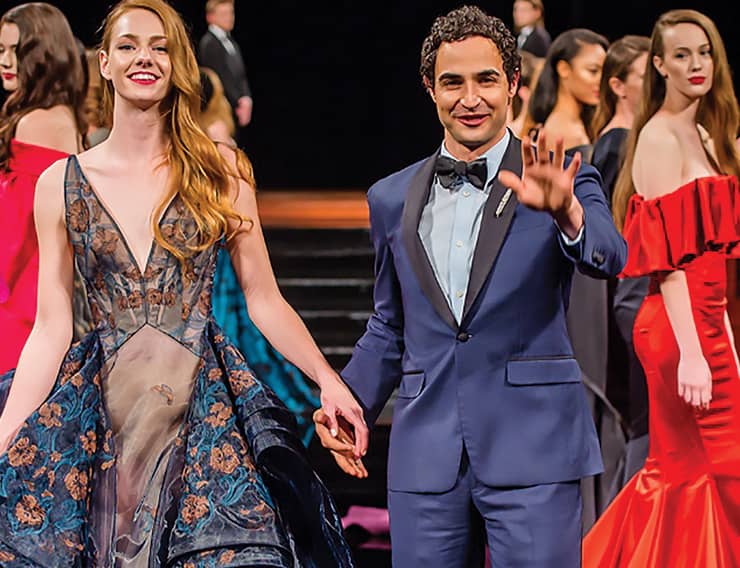 The annual Nashville Symphony Fashion Show never disappoints. Not only are fabulous designer fashions seen on the runway each year, but the guests at the show are also very well-heeled indeed. It is perhaps the most fashionable event in Nashville.
Event co-chairs Sheila Shields and Shaun Inman were thrilled with the sold-out crowd and the two chairs created a high-energy, elegant event all the while raising huge dollars for the award-winning Nashville Symphony. The glamorous group enjoyed cocktails prior to the fashion show and was then wowed by the exciting Zac Posen fashions presented inside the stunning Schermerhorn Concert Hall. They were then entertained by GRAMMY® nominated country artist Kelsea Ballerini.
"Kelsea Ballerini is a one-of-a-kind talent whose gorgeous voice and incredible songs have already garnered her a host of awards and recognitions," both Inman and Shields said. "Pairing her with renowned designer Zac Posen for the Symphony Fashion Show brings together two young stars at the top of their respective professions and adds even more excitement and energy to what is already one of Music City's most glamorous and stunning annual events."
Zac Posen is seen on Lifetime Television's "Project Runway" as a judge with Heidi Klum and Nina Garcia, but his fashions are sported by fashionable ladies all over the world. Posen was always ahead of his time. At only 16 years old, he attended Parsons School of Design in New York, followed by London's Central Saint Martins University. He debuted his first line in 2001 and the awards started coming in only two years later.
Janice Elliott Morgan, designer buyer for Gus Mayer (whose husband David serves as treasurer of the Nashville Symphony Board), was behind the scenes ensuring another fantastic fundraising night of fashion and music ran smoothly for this annual event. Nashvillians adore Posen and were excited to have the chance to meet him the next day during his surprise visit to Gus Mayer at The Mall at Green Hills.