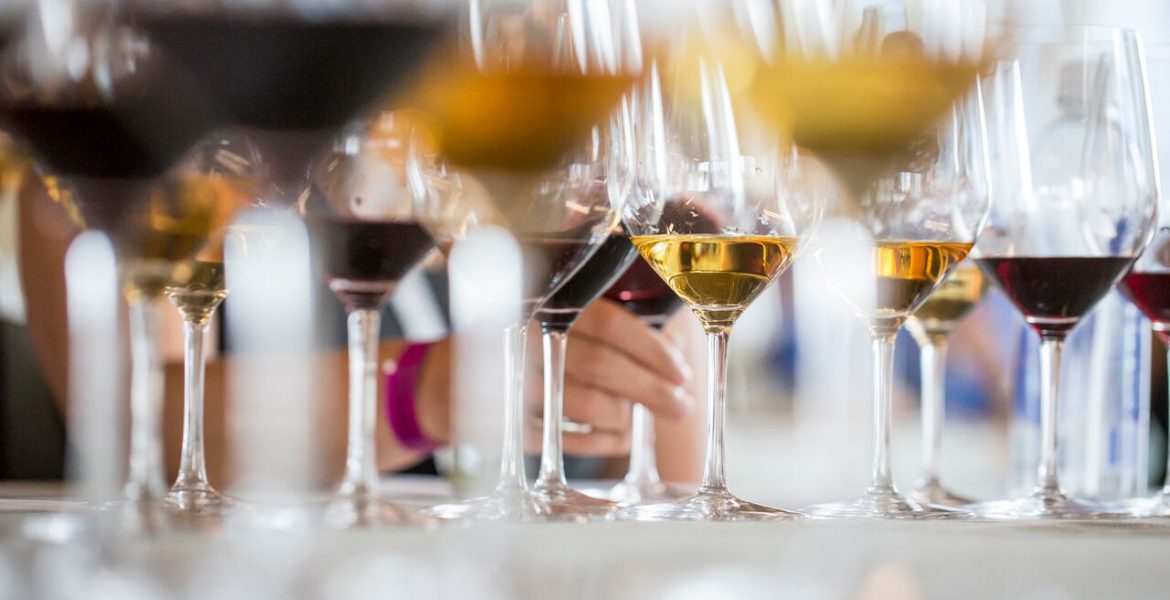 The Atlanta Food & Wine Festival kicks off its 8th year on Thursday May 31 through Sunday, June 3, 2018. With so much to do, see, sip, and savor, it's best to go into the four-day Festival with a plan of attack (and an empty stomach!). Whether you're a first timer to the Festival or a well-seasoned attendee, we have all the tips and tricks to help you make the most of your weekend.
The weekend offers three distinct activities, designed to bring the Festival-goer closer to knowledge, delight, and a full belly:
Learning Experiences: This year's Festival is jammed packed with learning experiences, which all take place at the Loews Atlanta Hotel in Midtown. The Festival's Learning Experiences create the opportunity to relish in specific topics and the Masterclasses delve even deeper into Southern topics. The following color system will be in place Festival weekend to help guests attend classes that are still available. Please pay attention to the flags stationed outside each classroom to know if the class is at capacity or has open seats:
Red
When a red flag is positioned outside a classroom, that class is sold out and cannot seat anymore guests.
Yellow
When a yellow flag is positioned outside a classroom, that class is almost at capacity and can potentially fit a few more guests.
Green
When a green flag is positioned outside a classroom, that class has available seating. Feel free to join in on the fun!
Tasting Tents: Returning to Piedmont Park's Greensward Promenade area, the Tasting Tent gives you access to an all-you-can-eat-drink-and-indulge experience from the region's top chefs and purveyors. The Greensward Promenade is an ideal backdrop to the delicious themes, live music and interactive experiences available throughout the Tasting Tents.
The 2018 Tasting Tents are scheduled in the evening this year
7:30 – 10:30 pm Friday
6:00 – 9:00 pm Saturday
1:30 – 4:30 pm Sunday
Dinners & Events: Themed parties, intimate chef dinners, and Sunday brunches make up the rest of the Atlanta Food & Wine Festival weekend. Educational and delicious, the Festival's
dinners and events continue to take guests deep into the food and drink traditions of the South.
To purchase tickets in advance, visit atlfoodandwinefestival.com. Tickets may also be purchased on-site at the Welcome Center beginning Thursday, May 31 (if available). Below are the tickets currently available:
Friday Day Pass
Saturday Day Pass (limited)
Friday or Sunday Tasting Tents
2-Day Pass (Friday + Saturday)
Weekend Pass (Thursday – Sunday)
Select Dinners and Evening Events
Connoisseur Pass
21 AND OVER EVENT:
Guests must be 21-years or older to enter an AF&WF event. Children, even the Founders' children, are not allowed. Absolutely no exceptions.
Location
Welcome Center
1075 Peachtree Street
Tasting Tent
Piedmont Park's Greensward Promenade area
Website