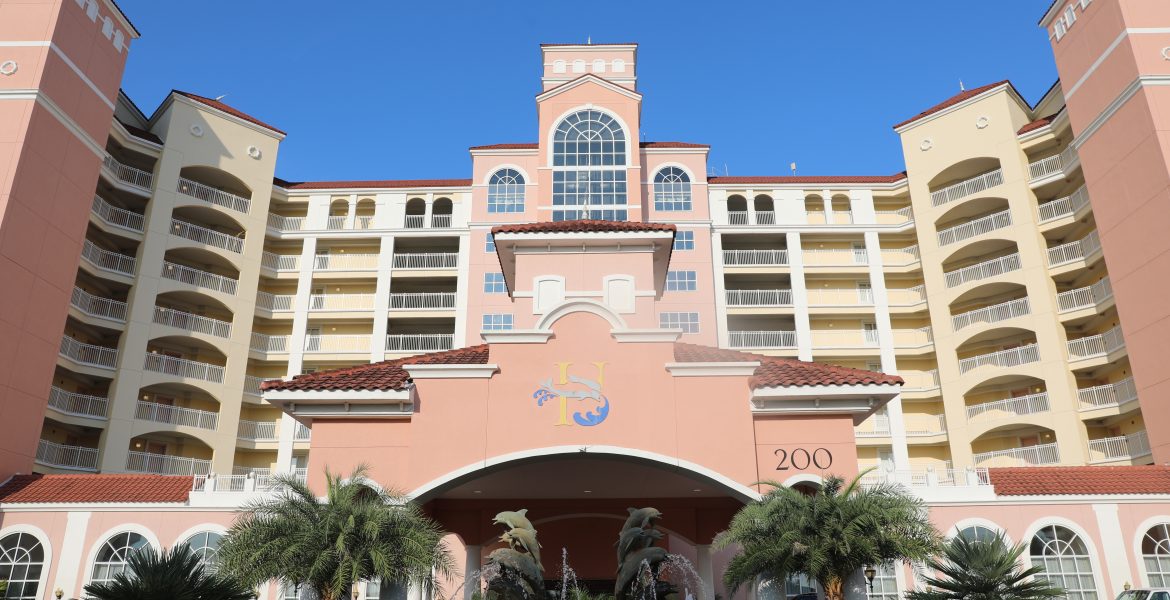 A Frisbee defies gravity, hovering for what seems like an eternity against a greyish purple sky before it gently descends into a young boy's hand. The sun has set moments ago leaving just an ethereal afterglow. A gleaming moon emerges from the horizon and ascends into the sky. ut on a vast green Bermuda lawn, families congregate, playing football and flying kites while the sounds of ocean surf provide a serene soundtrack to the moment. It's about as idyllic of a beach scene as you can imagine, a home away from home. This is the Four-Diamond AAA Hammock Beach.
Located in the under-the-radar Palm Coast (south of Jacksonville and north of Daytona), Hammock Beach seems quite content existing as an undiscovered oasis for families along northeast Florida's shoreline. The all-suite resort acts like a mini-beachside metropolis featuring seven dining outlets, two championship golf courses, a 10,000-square-foot spa and an impressive six-point-five-acre pool complex that includes several pools (indoor and outdoor), a hybrid beach/pool, a lazy river and a twisting waterslide. Of course all with full food and beverage service.
And many elements of the resort are recently upgraded. The redesigned lobby feels like a stately, yet contemporary mansion; the newly opened Sushi Bar restaurant serves up, among other things, the colossal lobster tempura roll. And one of the resort's towers that includes all one-bedroom suites just got refreshed.
But perhaps the biggest news was the recent reopening of the fabled Jack Nicklaus signature Ocean Course, known for its six ocean holes called "The Bear Claw." After Hurricane Matthew's tidal surge in 2016, with strong winds damaging it, the redesign now includes re-grassed fairways, greens and rough with the salt-tolerant Platinum Paspalum, as well as the reconstruction of each tee box, bunker and green complex. The Ocean course joins the waterfalls, babbling brooks and famous island green of the Tom Watson-designed Conservatory Course as Hammock Beach's second championship course.
Besides the abundance of amenities, what separates Hammock Beach from just about every other resort in Florida are the accommodations; every room is a full-fledged suite — ranging from one-to-three bedroom suites and villas coming in a spacious 2,350 square feet. Hammock Beach offers families space to breathe, relax and even cook. And after a long day of building sand castles, riding beach bikes, playing golf or floating in the lazy river, isn't coming back to a home away from home what it's all about?
When You Go
Driving from Atlanta to Palm Coast and Hammock Beach via I-75 will take you about six hours.
You have two choices for flights: flying into Jacksonville Airport (JAX) and driving 80 miles south or into Daytona Beach International Airport (DAB) and driving 36 miles north.
Rates start at $189 for one-bedroom suites, $239 for two bedrooms and $289 for three bedrooms. Your extra resort fees include Internet access, complimentary nine-hole putting course, complimentary bike rentals and use of the driving range after 2 p.m.
For more information on Hammock Beach Resort, visit HammockBeach.com