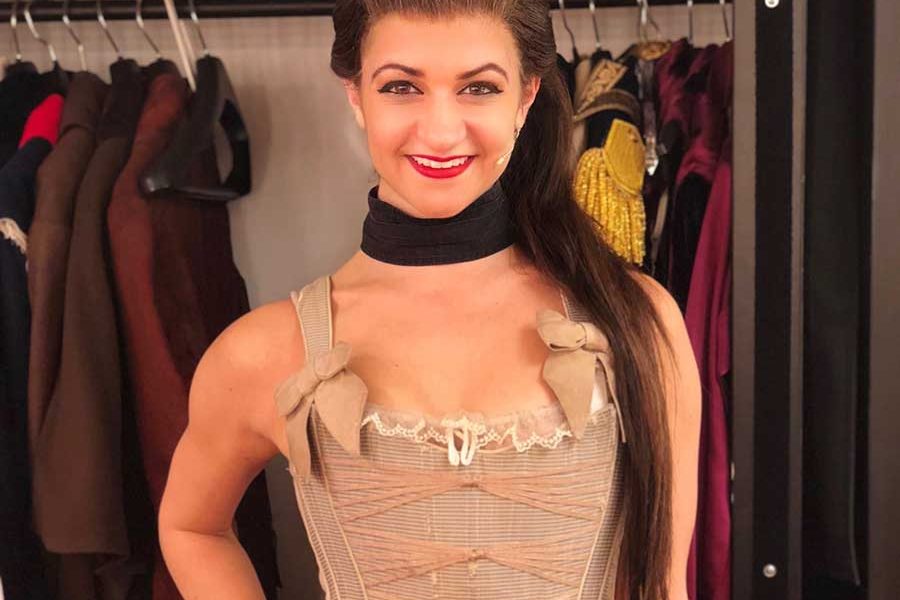 When the worldwide Tony-winning, Grammy-winning production of the Broadway smash, Hamilton, comes to the Fox Theatre in Atlanta this coming May, local Atlantans might notice the spotlight shining a little brighter on one of the cast members. Jennifer Geller, Marietta native and Pebblebrook High School graduate and part of the D Geller and Son Jewelers family of jewelers, will be portraying "The Bullet." We caught up with this talented young performer to see what it would be like playing for the hometown crowd.
Season Magazine: So you have been on the road with the production for some time now. How has that been to be part of such a hot cultural phenomenon?
Jennifer Geller: It feels surreal to be part of something that means so much to so many people. Getting the opportunity to see the way that we touch individuals with this piece, whether it be through a letter, meeting audience members at the stage door, etc, is breathtaking, and though a year has passed, it does not dull in the slightest.
SM: Being an actual native Atlantan and coming to perform in the legendary Fox Theatre must be a thrill!
AG: I'm definitely most excited to spend time with my family, friends, and teachers. I'm super grateful that I get to share this show with my hometown, the place I was born in and lived in until I was 18. It was a family tradition to see every touring show imaginable at The Fox Theatre, so it's crazy to get to perform here, especially with a show that means so much to me.
SM: What can you tell us about your role in the Hamilton? What, or who, exactly, is "The Bullet?"
AG: "The Bullet" is a super cool specialty role that I would never spoil for anyone, so you're just going to have to see the show!!