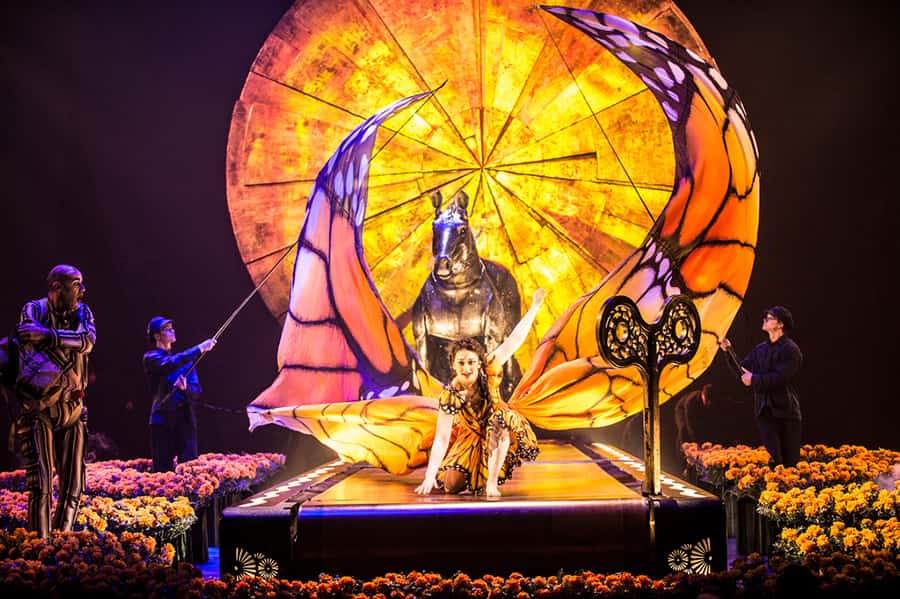 Experience LUZIA, the latest Cirque du Soleil performance under the big top at Atlantic Station. LUZIA, described as "a waking dream of Mexico," is an acrobatic masterpiece with a series of surprises, stunts, and songs to inspire and leave viewers in awe.
From the moment LUZIA begins, you are transported to the magical land of Mexico, watching acts that include hoop-jumping, giant treadmills, Cyr wheel, magnificent music and rain among others to create stunning visual imagery that will stay with you long after the evening is over.
Incorporating the element of water adds great complexity and the Cirque professionals handle it with ease and grace as they spin and twirl on Cyr wheels and fly through the air in trapeze acts. The love the Mexican people have for animals is also evident from the many surrealistic animals of all sizes represented in the show.
With tickets beginning at $35, and in town through November 19, get your tickets and prepare to be stunned. cirquedusoleil.com/luzia