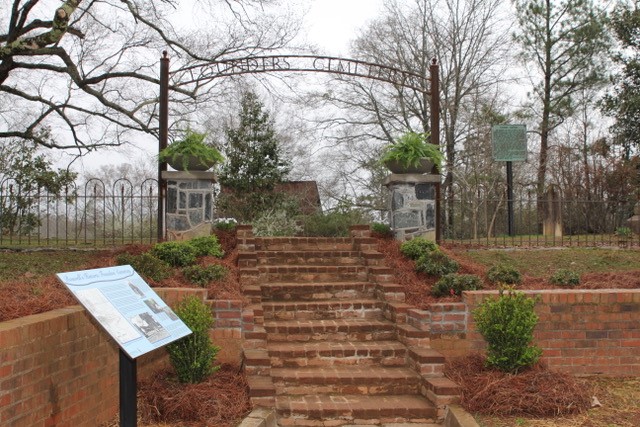 The Garden Club of Georgia will present "Mansions in a Mill Town," a day of experiencing the four historic properties of Bulloch Hall, Barrington Hall, Archibald Smith Plantation and Mimosa Hall on May 2. In addition to the homes, historic Roswell Presbyterian Church will also open its doors to the public on May 20, 2020. Self-guided tours of Founders Cemetery, Presbyterian Church Cemetery and Old Roswell Cemetery will be part of the day. Features of the tour will include a special exhibit by the Roswell Historical Society specifically curated throughout Bulloch Hall for The Garden Club of Georgia Fundraiser. "A Garden Affair: What to Wear?" will feature a portion of the Society's extensive textile collection. The Barn at Barrington Hall will host two lectures at 11:00 am and 2:00 pm featuring authors Staci Catron and Mary Ann Eaddy presenting their book Seeking Eden: A Collection of Georgia's Historic Gardens. Book Sales and signings will follow the lectures. In the Osage Room at Bulloch Hall, a special presentation by the Federated Garden Clubs of Macon will feature the life of Neel Reid and his connection to Mimosa Hall entitled: Neel Reid, Georgia Classicist. "This event will showcase a pre-Civil War town that few people think still exists in the Atlanta area," said Lee Dunn, Chairman of the event for The Garden Club of Georgia, "and it's one of the reasons we chose to hold our fundraiser here."
Tickets are $40 per person and the tour is rain or shine.
Tickets may be purchased at the Roswell Visitors Center, 617 Atlanta St. Roswell, GA 30075
Tickets may also be purchased online at here.