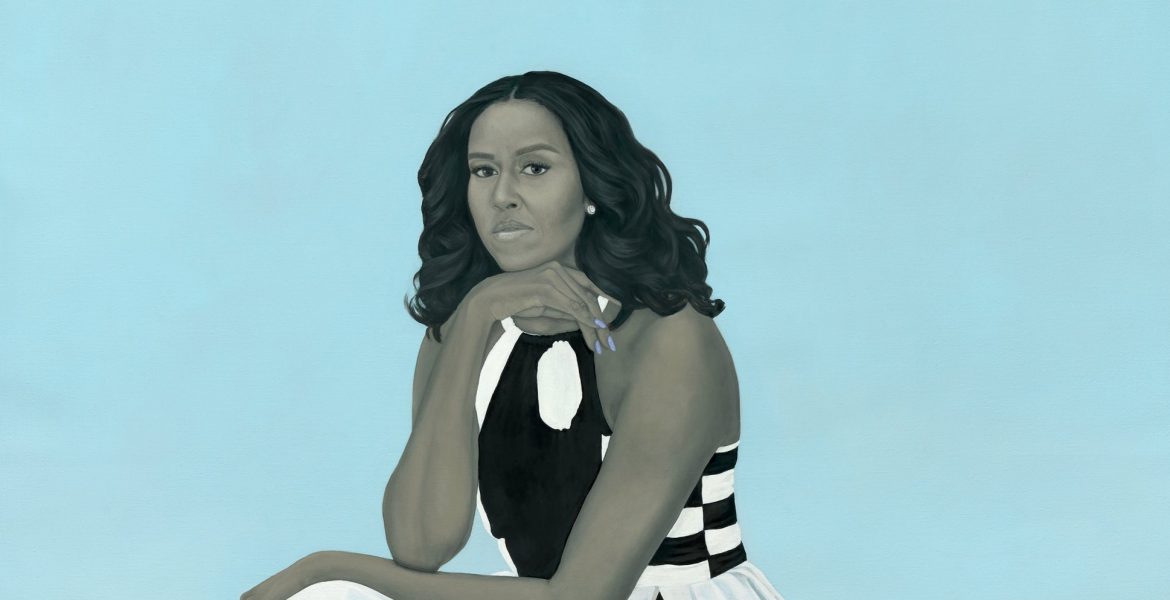 "The Obama Portraits Tour" will arrive in Atlanta January 14, 2022, through March 20th, 2022 to the High Museum of Atlanta and is organized by the Smithsonian's National Portrait Gallery. The exhibit features the portraits of former President Barack Obama and First Lady Michelle Obama by artists Kehinde Wiley and Amy Sherald.
Kehinde Wiley's painting of President Barack Obama and Amy Sherald's portrait of former First Lady Michelle Obama is both a celebration of historic measure. The portraits feature history-making subjects, painted by groundbreaking artists. Wiley and Sherald are the first African American artists commissioned by the Smithsonian's National Portrait Gallery to create official portraits of a President or first lady. Wiley placed a seated President Obama against a backdrop of flowers with special significance, including chrysanthemums, the official flower of Chicago. Sherald captured the former first lady against a light-blue background, sitting and gazing directly at the viewer.
High Museum members have the first chance to purchase tickets between Oct. 11 and 15, 2021, followed by access for Museum Pass holders (Oct. 18 and 19) and the General Admission on sale, which begins Oct. 25. The High is the exclusive Southeastern venue for the tour, and tickets will sell out, so purchase tickets early and don't miss your chance for an intimate experience with these portraits. Visit high.org for ticketing information.